Venerable and historic sites tour
that fostered the city
For the origin of the Akasaka of place names, Kishu clan from Akasakamitsuke along the Nakayashiki around the hill, which continues until Eating Mitsuke difference Akane flowers are in bloom a lot, Toka Akane slope became Akasaka, the soil around zone There are several theories because Toka was red soil, but Akasaka also climb to the ages, was often town and the hill or down. Life style and of Oyashikimachi of uphill, such as culture of Karyukai that has developed has fostered the Akasaka of long-established along the pond. Luxury, elegant, ornate, delicate, etc. attentive of. This becomes a tradition of Akasaka, it has been handed down to now become a culture. Exactly terrain and lifestyle created tradition, you might say that culture.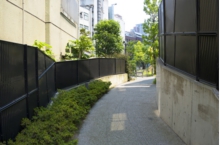 ●Passage also conscious of the black fence to Akasaka Sacas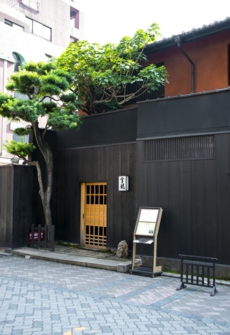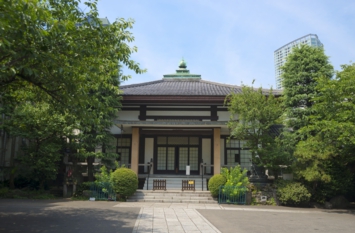 ●Jizo of Jodoji
Jodoji is open group in Hirakawacho in 1503, is a venerable temple, which has been moved to the present location in 1572. "Dozo Ksitigarbha statue" of here is specified in the tangible cultural property of Minato-ku, in the town has been popular is called Jizo of Jodoji.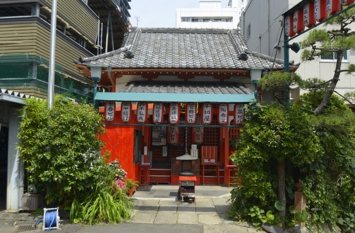 ●Akasaka Fudoson
Reportedly was founder in Echigo Izumozaki in 858 years, it has been reported to be 1600 Juso good platform has relocated founding in Akasaka Hitotsugi plateau. Refers to the name of the temple and Ikemi Mountain Omonesaegi Institute Itokuji, there in the land of superb view overlooking the pond in the Edo era, and has been quoted as was also the prayer temple of Kishu Tokugawa family.
Town become the alley Akasaka-Hitotsugi
One of the charms of Hitotsugi street Akasaka is located in the alley. The alley has a shop that has a different facial expression and the street, it will tell you also different charm of Hitotsugi to us.
■Alley and open field
Subtracting the alley in the dictionary, "narrow road between the house" unanimously, its origin is commentary to those derived in the open field. So you look at the open field, it is that of a simple garden associated with the tea room of booths, and hit go to the "prototype is an elongated passage-street garden connecting the house and the house of Machiya". The street garden was signed with the main street spot garden is provided for ventilation and lighting. Narrow roads and alleys between the houses is a cultural production that such a street garden resonates with the taste of the tea ceremony that DNA, is also the result of our Akasaka city.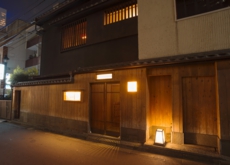 There is one by one to a different face of the alley, also to or appear suddenly trendy shops, Akasaka charm.









Minato is now over a few years, such as the way of the alley back to the stone pavement,
Performs an environment, in preparation to try to increase the Akasaka of charm.
After a few years, attire be newly developed, Akasaka alley would have become more popular spot.